Description
When a mod comes with AI, what will happen? The new product I-Priv will show you!
It can clearly hear you, respond you and execute your commands. The mod shaped like a warrior,
full of muscles, combining with 1–230W output power, it can guarantee powerful vaping effects.
From its round TFT screen you can see a newly designed dynamic user interface.
And the ergonomically designed lateral fire key is extremely convenient to operate.
There's also a LED light at the bottom, you can set to see flickering light. It's equipped with TFV12 Prince tank,
which has revolutionary strip coil and 8ml capacity. Besides, this mod is compatible with 21700,
20700 and 18650 battery. Advanced technology, multiple functions, your warrior is coming!
keeps changing the vaping experience!
8 Colours AVAILABLE

THE KIT INCLUDES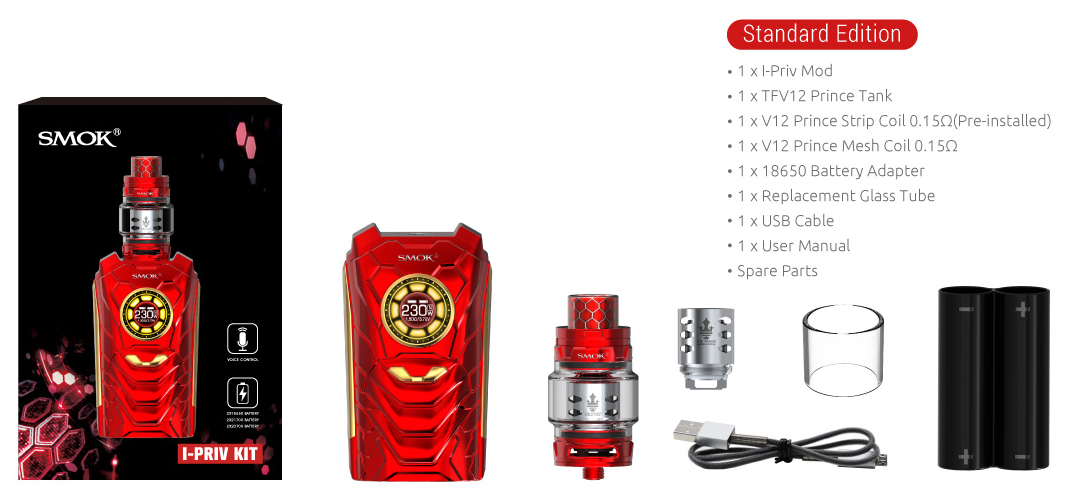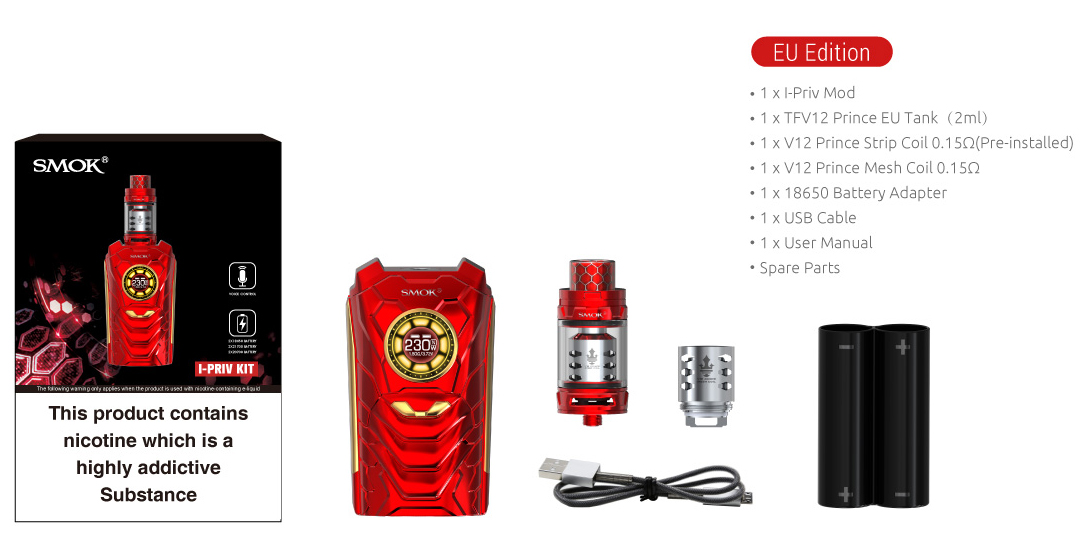 THE SYMBOL OF A WARRIOR–STRONG BODY
I-Priv mod has a strong body, which is fully covered with an exoskeleton, giving the whole kit an unbreakable and charming look.
Hold it in your hand you can feel the superpower from this warrior.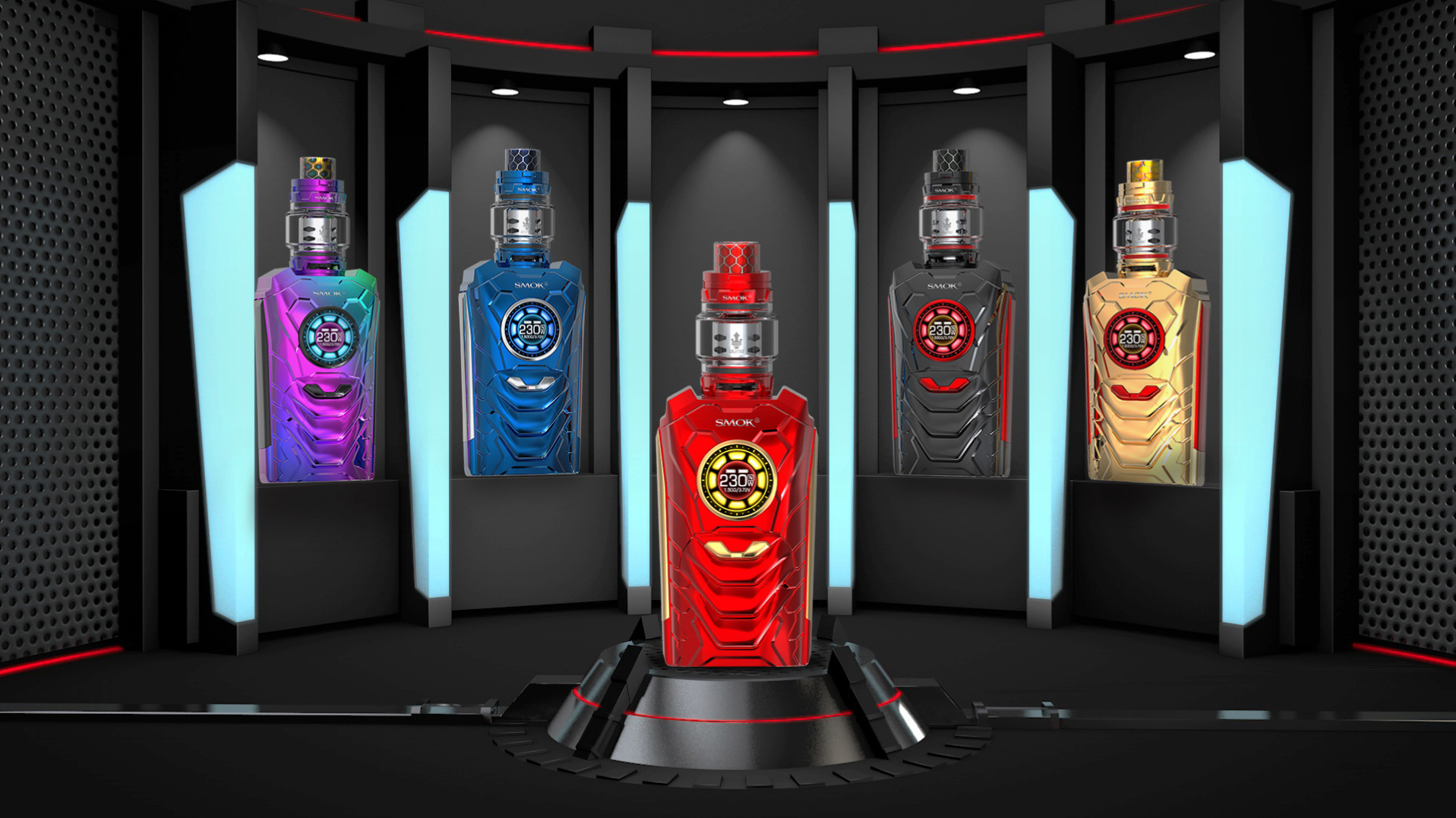 ARC REACTOR SCREEN
I-Priv has a round TFT screen at front,
like the warrior' arc reactor, providing inexhaustible power to the whole kit. Also, you can clearly see the vaping details through screen.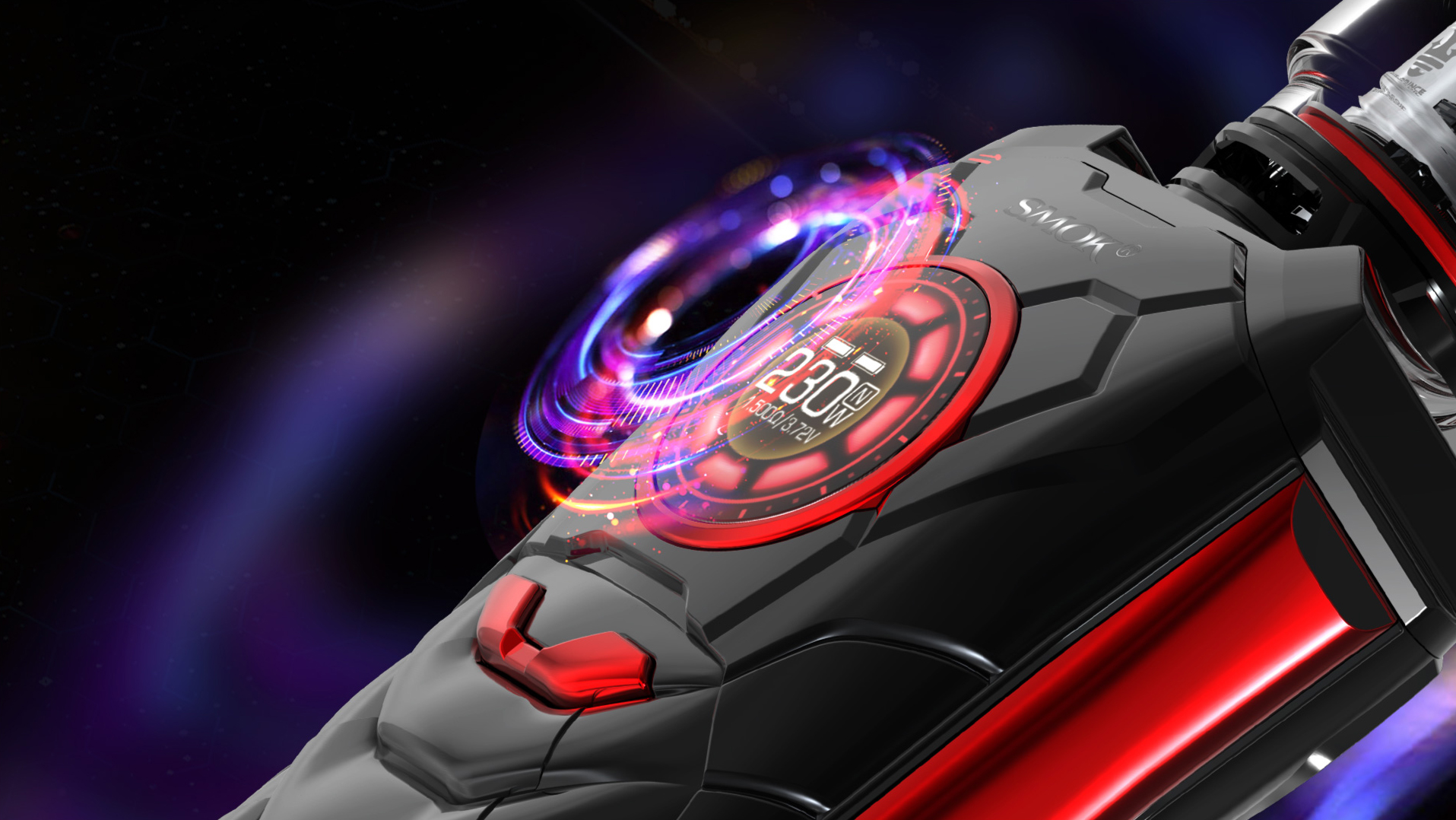 YOU COMMAND YOUR WARRIOR RESPOND
 I-Priv is designed with AI technology, it can accurately receive,
respond and execute your command. Below here are 14 command codes, the secret codes between you and your warrior.
(One important thing, you must turn on the voice and choose the voice type first.)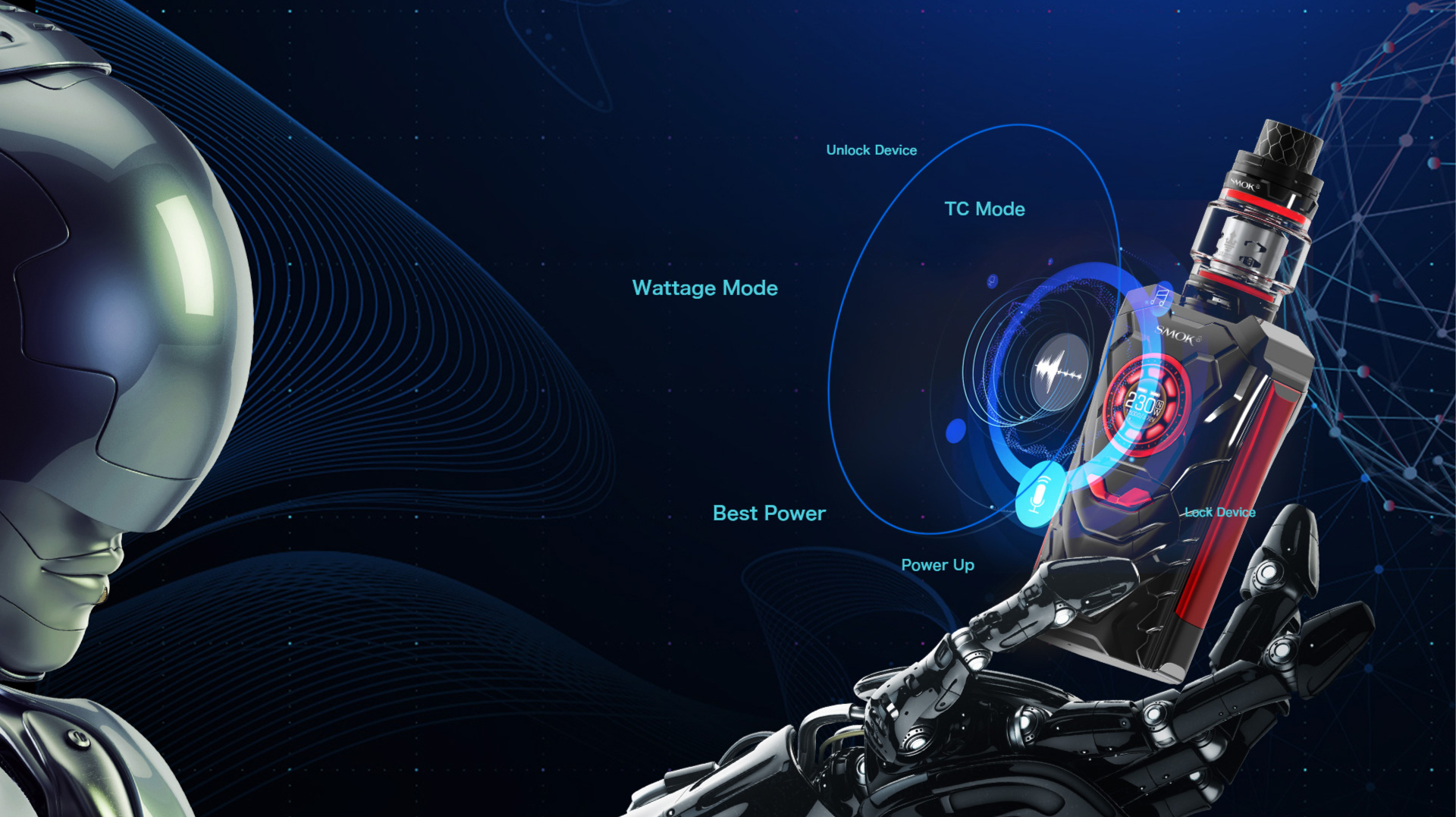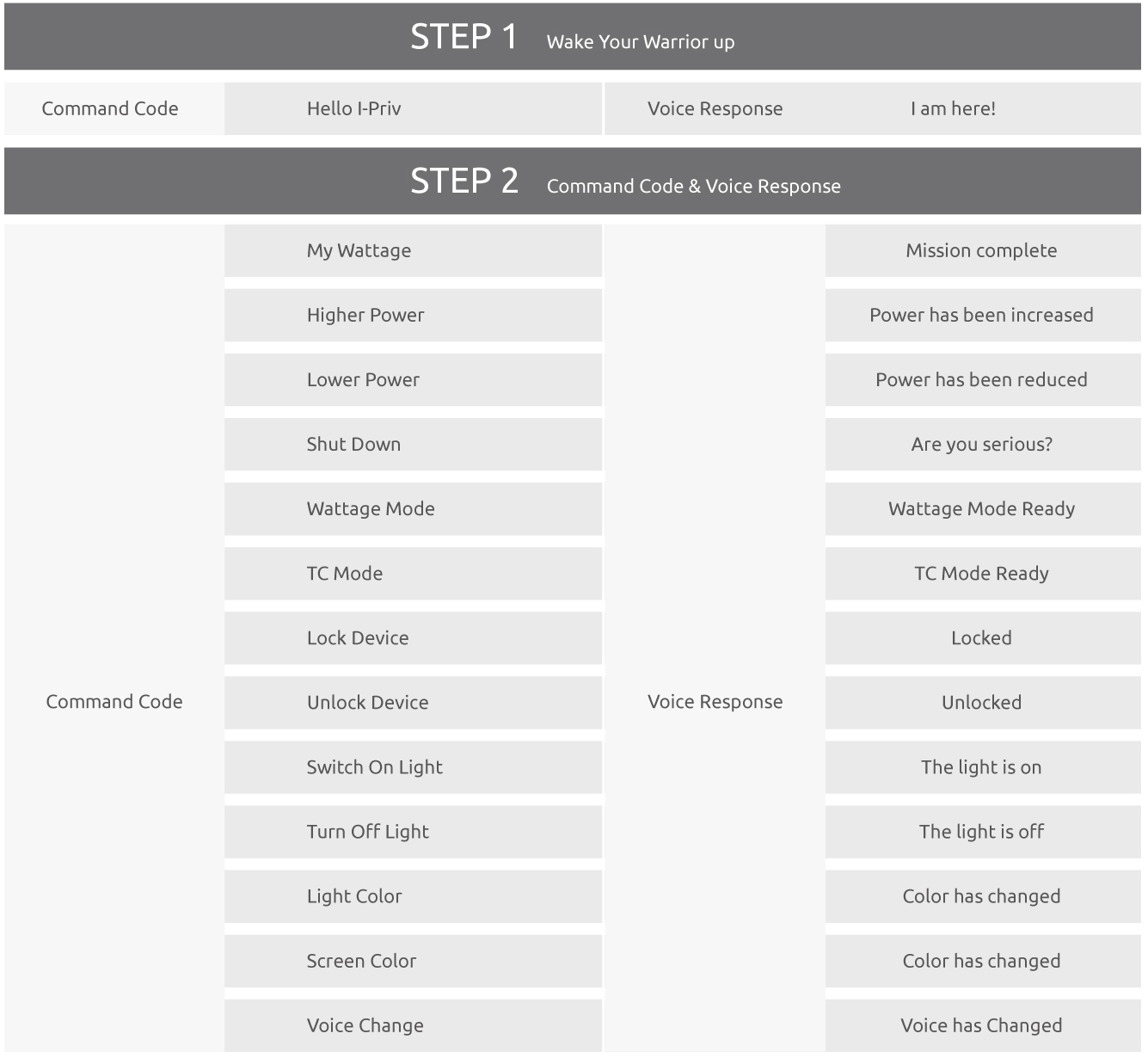 BRAND NEW DYNAMIC USER INTERFACE
I-Priv has a brand new dynamic user interface,
which can bring you an excellent visual experience! You can directly see the vaping data, for example,
VW/TC MODE、Memory Mode, vaping effect, voltage, battery life, resistance value etc.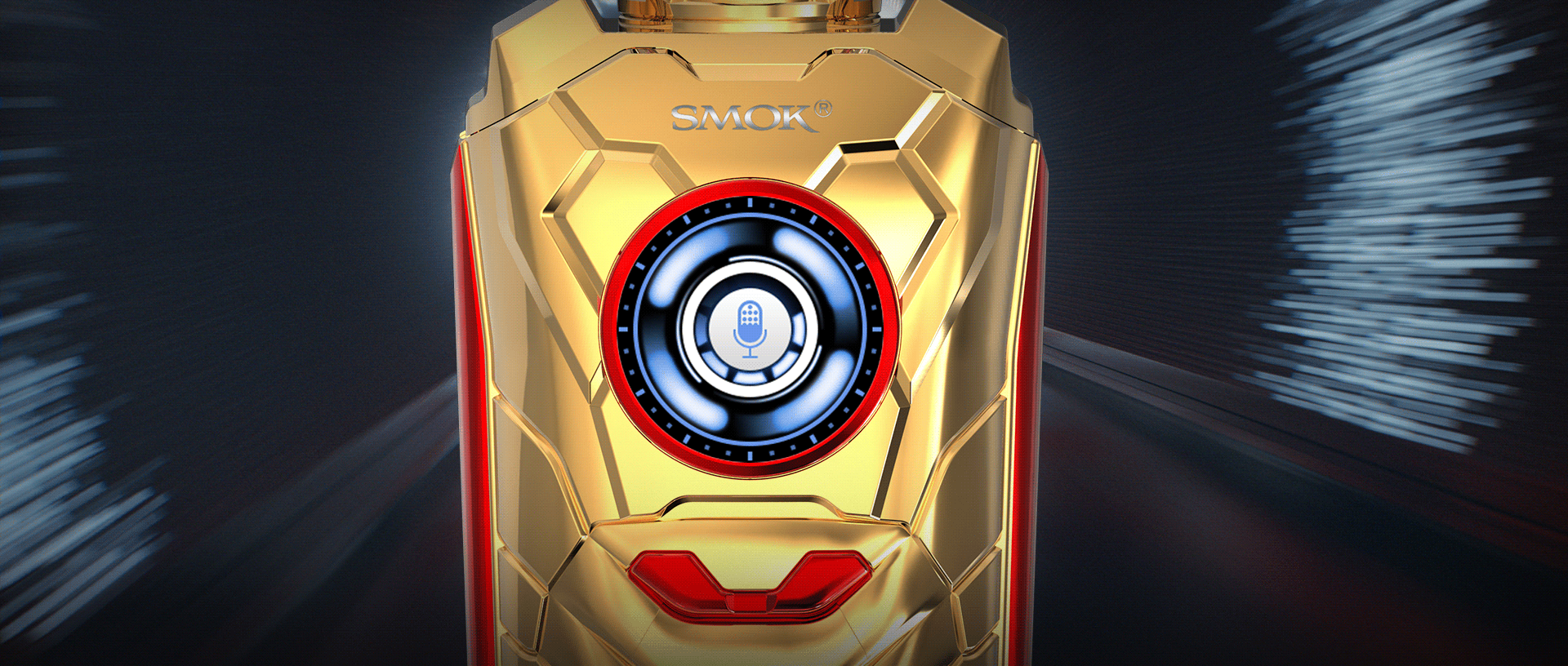 3 MODES AVAILABLE
There are 3 modes available, TC mode(Ti, Ni, SS) and MEMORY mode.

SPECIFICATIONS